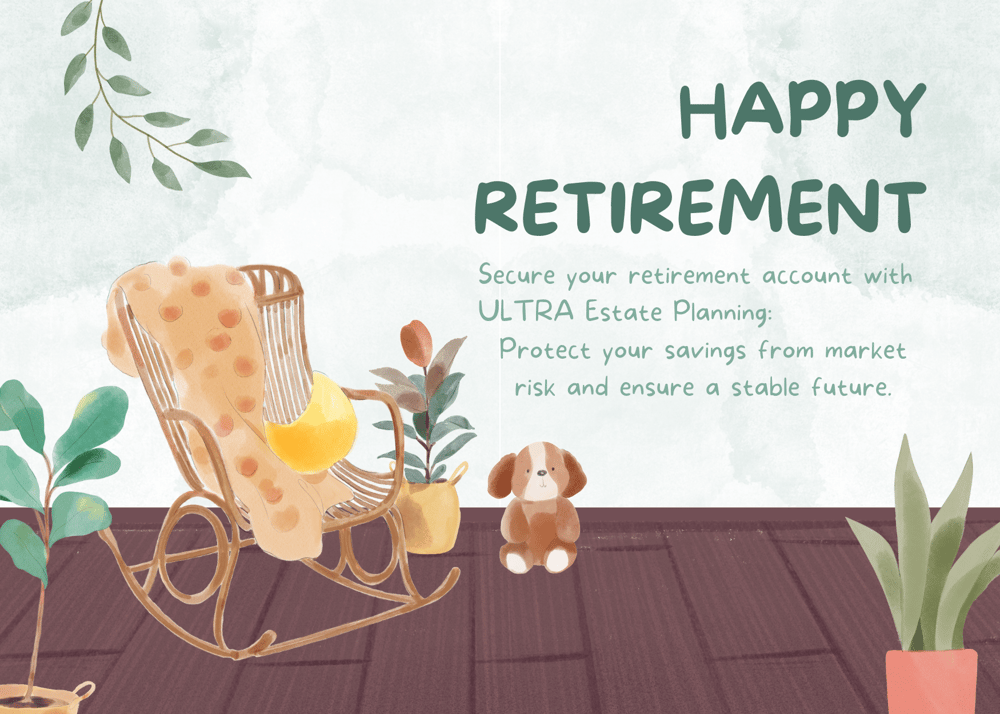 Retirement Savings Program
---
Your retirement annuity, which has been growing with interest over the years as you work and contribute, may be at risk during a market downturn. It's important to consider a more suitable investment option for your retirement to protect your hard-earned money and avoid potential financial setbacks.

After decades of accumulation, transferring your retirement account into a guaranteed principal and interest account is wise. This ensures that you won't have to return to work or compromise your standard of living in the event of a market collapse. At ULTRA Estate Planning, we offer a range of wealth-preserving programs that focus on risk-free investing, tax mitigation, and eliminating government intervention.

The What...
Experts strongly advise transferring your 401a (also known as 401k, 403b, Annuity, or Supplemental Pension) from your union or employer's sponsored program upon retirement to minimize portfolio risk.
The How!
You can separate your investments from the group plan by setting up a Self-Directed IRA. Our ULTRA Advisors will create a personalized plan tailored to you and your spouse, ensuring a tax-free transfer of your ironworker retirement annuity. This proactive step will safeguard your retirement funds and prevent you from running out of money in your golden years.
Remember, the money you have accumulated for retirement is all you will have, so it's crucial not to take any chances and risk losing it due to the next financial disaster. Take control of your financial future today by securing your retirement account with ULTRA Estate Planning.
ULTRA 40 For 40 Program
At ULTRA, we want to make wealth preservation affordable to all union members.
For a limited time... you can have all of the advantages of a Revocable Living Trust for as little as $40 per month with the ULTRA 40 For 40 Program.
We offer complimentary appointments!
Call (800) 280-0663 and schedule your complimentary consultation today!
Services